Technology at Croydon Vision
In today's rapidly evolving digital landscape, technology has become an integral part of daily life. For visually impaired individuals, technological advancements have opened up a world of opportunities, breaking down barriers and enhancing independence. Accessible technology, specifically designed to cater to the needs of visually impaired people, has transformed the way they interact with the world around them. This page explores the various aspects of accessible technology that have empowered visually impaired individuals and highlights some remarkable innovations that are fostering inclusivity.
Learn more by booking a one-to-one appointment with one of our tech trainer   
Or contact: Daniel.Ojobo@croydonvision.org.uk
In recent years the world of new technology has exploded, enabling blind people to experience things that were previously inaccessible to them, and encouraging:
Greater independence

Connectivity

Confidence

Employability

Personal development
What is Assistive Technology?
Assistive Technology is aimed at enhancing accessibility and independence. Such technology can be found in our Resource Centre, This technology includes:
Screen Readers: Software that converts on-screen text into synthesized speech or braille output, enabling access to digital content.
Voice Assistants: Smart assistants like Siri, Alexa, and Google Assistant that respond to voice commands, assisting with tasks, searches, and device control.
Braille Displays: Tactile devices that translate digital text into braille, enhancing reading and writing capabilities.
Audio Books and Podcasts: Digital platforms offering audio content, allowing visually impaired individuals to enjoy literature and educational materials.
Navigation Apps: Smartphone apps like BlindSquare and Lazarillo that provide audio-guided navigation and information about surroundings.
Accessible Apps: Applications with features like high contrast modes, adjustable fonts, and voice navigation for a seamless user experience.
Smart Canes: Wearable canes equipped with sensors to detect obstacles and provide haptic feedback for safer mobility.
Digital Magnifiers: Software and devices that magnify text and images on screens, aiding in reading and viewing.
Tactile Graphics Display: Devices that convert visual information into tactile graphics, making charts, diagrams, and maps accessible through touch.
AI Image Recognition Apps: Applications powered by AI that describe scenes and objects captured by a camera, offering information about the environment.
How can you access the Resource Centre?
Simply book a one-to-one appointment with our Tech Trainer. They'll talk you through what's available and give you demos on the kit we have in stock. We will provide you with an unforgettable experience on technology and how its use can transform your day to day life.
Our Resource Centre
Making everyday life, easier
A lot of the equipment we have for daily living is labelling.
We have brightly coloured elastic bands, which are easy to tell apart as they have different tactile feelings depending on the colour. You can put these around bottles or jars to quickly be able to tell them apart. 
We also have marker pens, bumpons (sticky tactile dots). These can be used for labelling different heat settings on your oven, or different programs on your washing machine. 
There is also the Penfriend, which is a talking barcode labeller. You show the bar code to the unit, and you are then able to attach a recorded message, so great for telling CDs or DVDs apart, labelling your clothes or recording instructions for things.  
We also have a large selection of talking and larger clocks and watches. 
Bringing Health Home, One Machine at a Time!
We have a selection of accessible devices that can help you to manage your health, and take better care of yourself.
There is a Talking Blood Glucose Meter that is accurate, easy to use, and collects blood without pain.
There is also a Talking Ear/Body Thermometer, that accurately measures your temperature in a few seconds, it also measure the current rooms temperature.
Life is more fun when you play games
We have a selection of large print and braille (or tactile) games so everyone can get involved and enjoy some friendly competition.
There are card games such as UNO, as well as, Scrabble, Dominoes, Connect Four and even a tactile rubix cube!
What's Cooking!
There a variety of Kitchen Equipment in the Tech hub.
Two things that people usually come in to the resource room to see are the non-spill thermos mug and the talking microwave, which speaks out every button that you press.
As well as those, we have a tactile and a talking measuring jug and  liquid level indicators. 
The other big item of Kitchen Equipment we have is a Talking Induction Hob this is a one ring or two ring hob which is fully accessible. You can set the temperature using gas mark or degrees C, there is an inbuilt timer and the ring doesn't get hot until it senses that there is a pan on it, which is really safe if you are nervous of hob cooking. 
Members' Feedback
Feedback is invaluable to Croydon Vision, it provides essential insights into the charity's effectiveness and impact, allowing the organization to continually assess and improve its programs and services. The feedback loop strengthens the bond between the charity and its members, resulting in a more effective and sustainable organization.
I was having trouble with my gas bill, so I needed to get the British Gas app on my phone. I came to Croydon Vision and Daniel helped me to setup the app and connect it to my smart meter at home. He was patient with me and explained how I can use my phone to check my gas and electricity bill. Now I can monitor how much I spend on gas and electricity from anywhere
I arranged a home visit with Daniel to help me with some issues I had with my computer and printer. I normally pay someone else to do it but they were busy. Daniel did an amazing job, quicker and cheaper than the person I used to hire.
I am a regular at Croydon Vision and I was interested in the resource centre, to see if I need anything to make life a bit easier. I fell in love with the Digital magnifier, it is way better than a boring normal one. Daniel recommended I buy the Explore 5, delivery was slow but I am happy with my purchase.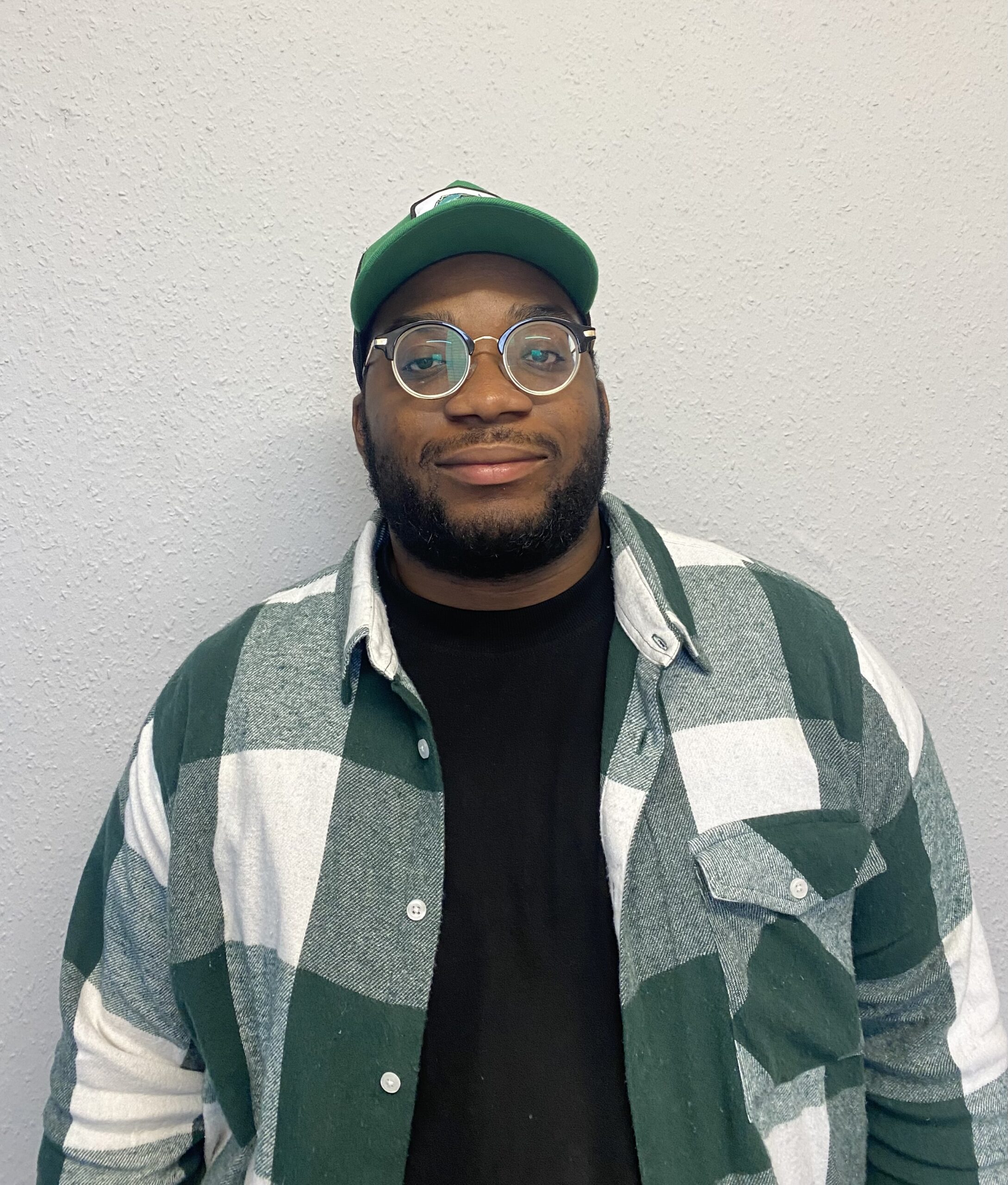 Daniel Ojobo
Tech Officer
I am the Accessibility IT Trainer. I provide training on accessible software and equipment that will empower our members to become independent, considering each person's unique needs in relation to their ability. I help our members to overcome technological and digital exclusions, and transforming lives, on the journey to independence.
Croydon Vision empowers both the team and members, supporting towards positive development and togetherness and I am part of that.
 Telephone: 0202 3871 9485