Ramsha Hassan – Living with Sight Loss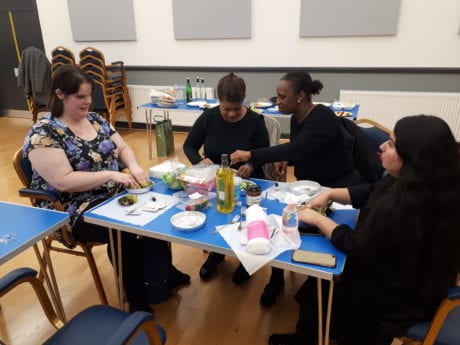 Hi my name is Ramsha and I am going to talk to you about my experience living with sight loss.
I was born with a genetic eye condition called Lebers Congenital Amaurosis (LCA) which is a genetic disorder.
It causes severe tunnel vision and is similar to Retinitis Pigmentosa. In my experience I can see shapes and shadows but not a clear picture. I feel that there are many advantages and challenges to this eye condition. For example, when it is too bright or dull outside the glare of the sun or the dreary miserable weather can be really disorientating and make it difficult to see. On the other hand, when it is night time my eyesight improves and I can see more clearly.
My sight loss does not stop me from doing many daily activities including travelling via public transport, shopping and cooking. I have also discovered apps for blind people which help enhance my independence. There is a new app called Aira which helps people with sight loss with daily tasks including, shopping, walking to a neighbour's house. For example, I called up an Aira agent so she could check my mascara and I felt liberated.
I have completed my Undergraduate Degree in Business and Marketing and went on to study for my Masters in International Business and Marketing. I have currently got a youtube channel called MultiCupcake111 where I do perfume reviews and unboxings. These are just a few examples of not letting sight loss become a barrier.
Thank you
"A life saver & a life change"