How Volunteering Has Impacted Me – Coral Evans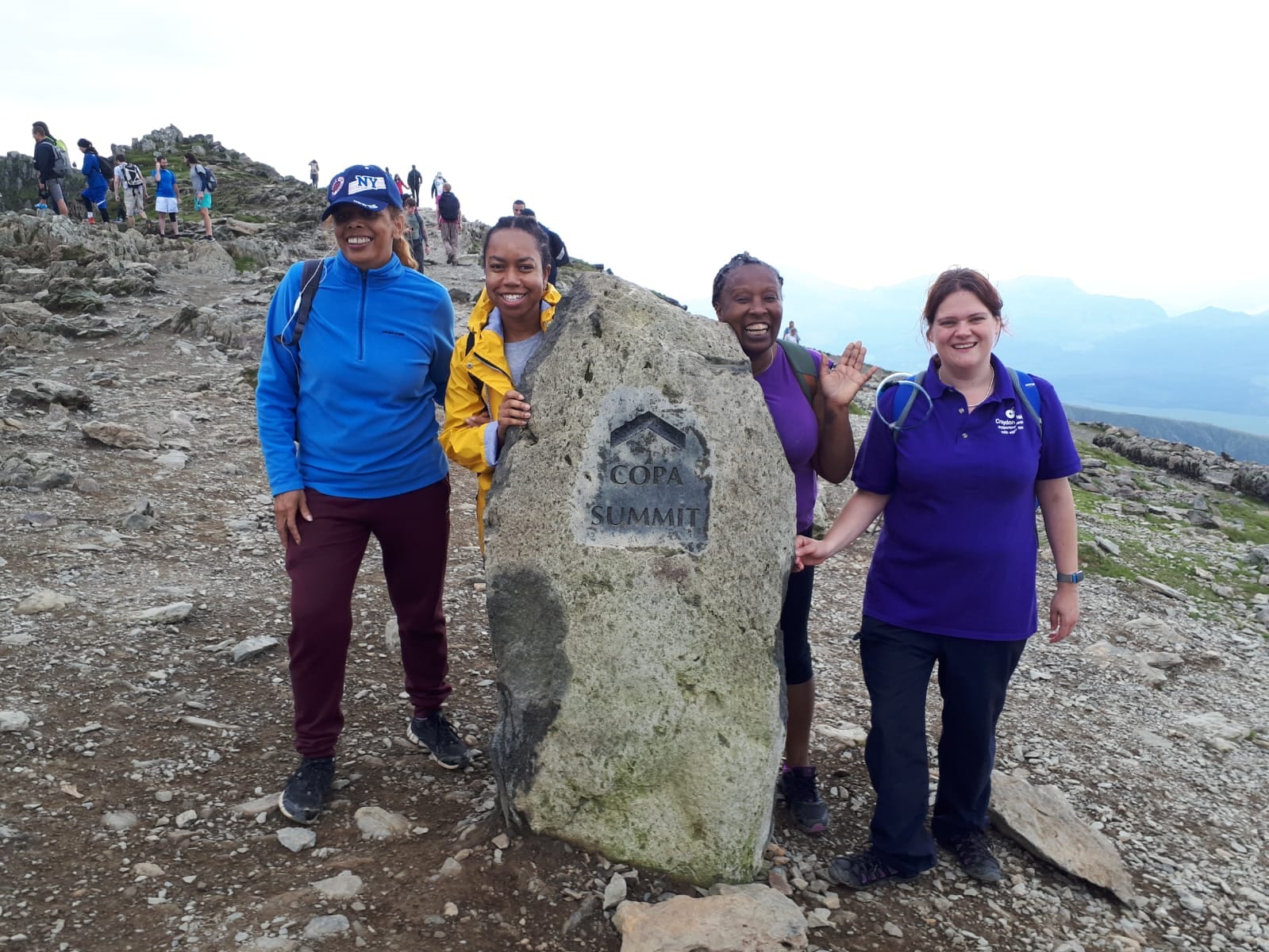 I started as a volunteer at Croydon vision on the 19th march 2019, as part of my placement for Croydon college. Volunteering here has become such a big part of my life, so much more than I ever expected. In the months that I have been there, I have learnt so much from members and hope that they in turn have learnt from me. Not only is Croydon Vision a meeting place for those with visual impairment and those without sight they are a family, supporting those who need their help and I am now part of that family and it is an incredible feeling. Croydon Vision has given me so many opportunities to not only support the charity and its members but to push my own personal development and boundaries.
A great example of this was August 2nd where I alongside staff, members and other volunteers travelled to wales to climb mount Snowden to raise awareness for a larger fundraising trip happening later in the year, I did not realise what I had let myself in for. This was one of the hardest things I have ever done, but with encouragement from my team and people we met there, I was able to reach the top. We also met a lady at the top I spoke to her about Croydon vision she handed me a donation of £10 this has given me back some faith in humanity. This is part of the reason I volunteer because I believe that if you do good then good follows you.
"A life saver & a life change"