Inspiring Others – My Sight Loss Journey
"Things turn out best for the people who make the best of the way things turn out" (John Wooden)
Losing one's vision wasn't a choice, it seldom is, for me, losing my sight was a gradual occurrence that spanned three decades, eight different eye surgical operations and countless number of hospital appointments. To say that the medical professionals involved with my care didn't try everything to save my sight would be an understatement, they went the last mile of the way for me and some. Unfortunately, it wasn't to be and in January 2019, after having my seventh surgical operation I was left with only being able to see shadows or silhouettes.
Ever the optimist, I had entered a different phase in my life, a phase I didn't choose for myself but one that was thrust upon me. I had a choice to make, I could fight against my new reality or I could embrace it and make the "best of the way things turned out". Yes, I had practically lost one of my five senses however, I still have four left and I had lost none of the abilities/skills I had spent years cultivating, my issue was how and where could I apply what I've learnt that would be of some benefit to others?
Volunteering for Croydon Vision (CV) has given me that outlet whereby I can use the experience I have acquired over the years to assist, motivate and encourage others not to give up even though life may have thrown them a curve ball. Each day I'm learning new and innovative methods to adapt the skills I've learnt in a way that would be beneficial to others that have lost their sight. Speaking as a visually impaired person, volunteering stretches your capabilities and you begin to realise that with a little imagination and determination you can achieve so much, not just for yourself but for others. Thus, I must concur with Mr Wooden when he says, "Things turn out best for the people who make the best of the way things turn out".   
Glen Brazier – Volunteer
Glen is inspirational and one of many volunteers  who face daily battles by sight loss. Here at CV we promote equality and diversity in everything we do. Our volunteering opportunities are flexible and can be tailored to individual needs; making sure that both volunteer and CV get the most out of the experience.  We want to encourage and enable people with sight loss to reach their full potential so come join us! 
If you are interested in discussing a volunteer opportunity or would like to get involved with CV in any way please email volunteering@croydonvision.org.uk or call 020 8688 2486 and speak to the Volunteer Coordinator via extension number 6
There is a volunteering opportunity out there for everyone.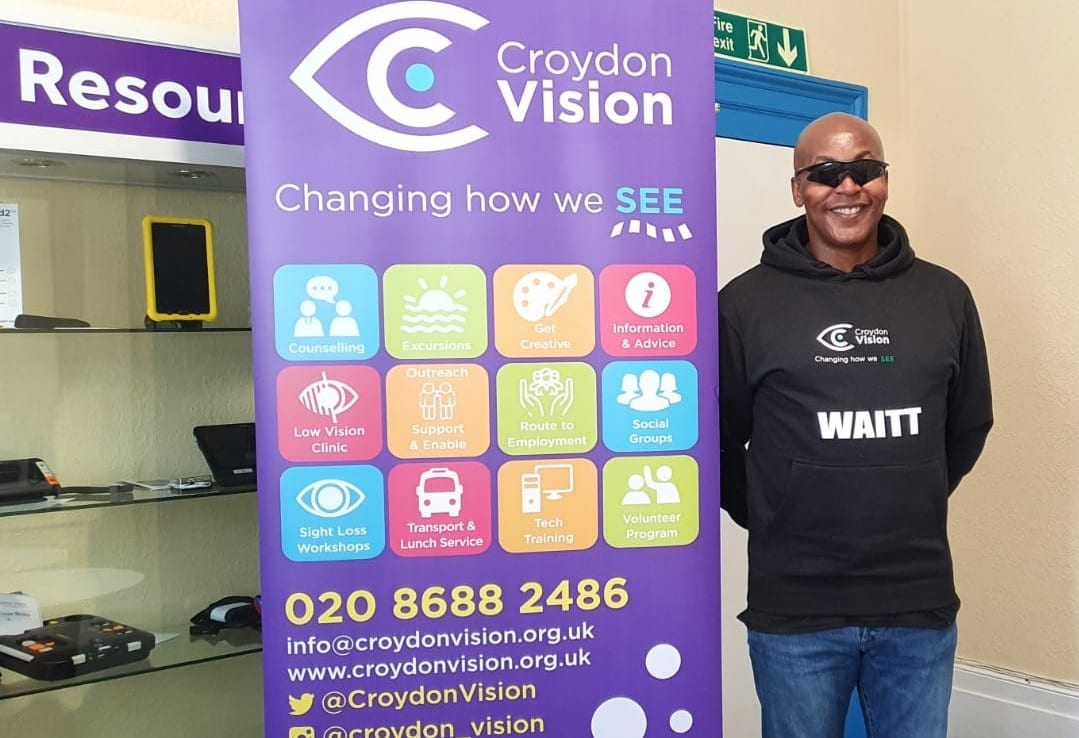 "A life saver & a life change"