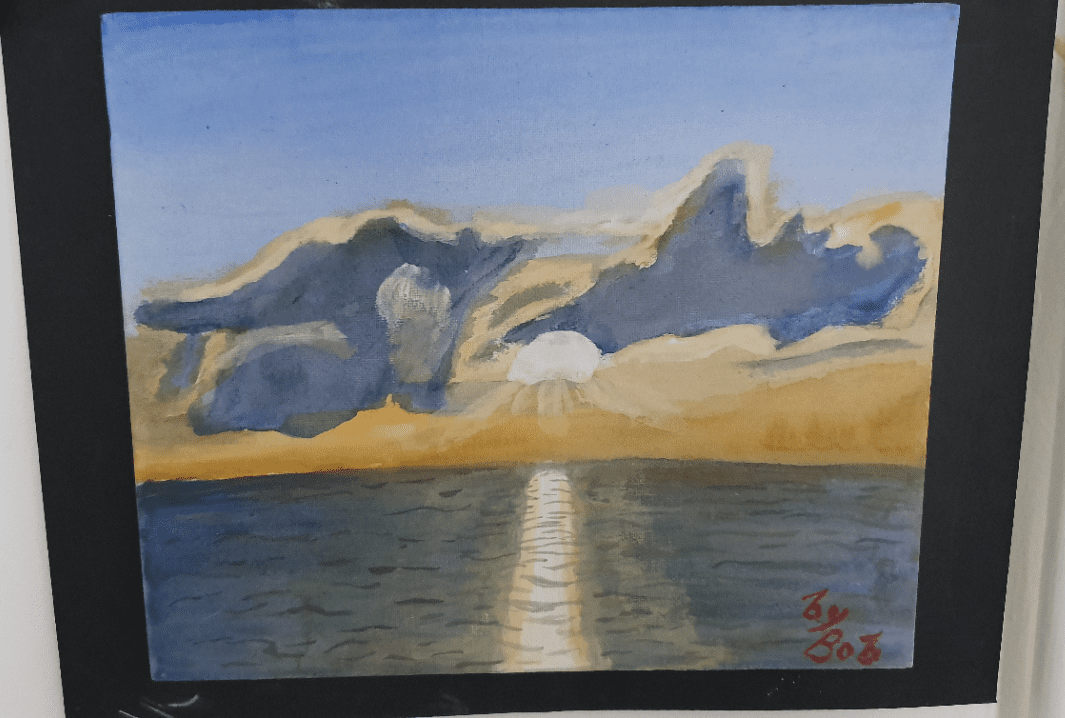 Bob Horne came to Croydon Vision in 2006 after his sight began to deteriorate. He had worked as a printer and graphic designer. As he still enjoyed art, he joined the art group to continue his passion. Bob uses a magnifying glass and his reading glasses to paint. He takes pictures of things, draws and eventually paints them.
He especially likes to paint water themed pictures. Bob said, 'Water can be very expressive. You can have drops of water or water coming out of a bowl. Croydon Vision is really where my art work took off.' 
Last year, Bob and the rest of the art group had their work displayed at Matthew's Yard in Croydon. Bob has a Facebook page where he displays his drawings and paintings, and has many followers from around the world.
"A life saver & a life change"