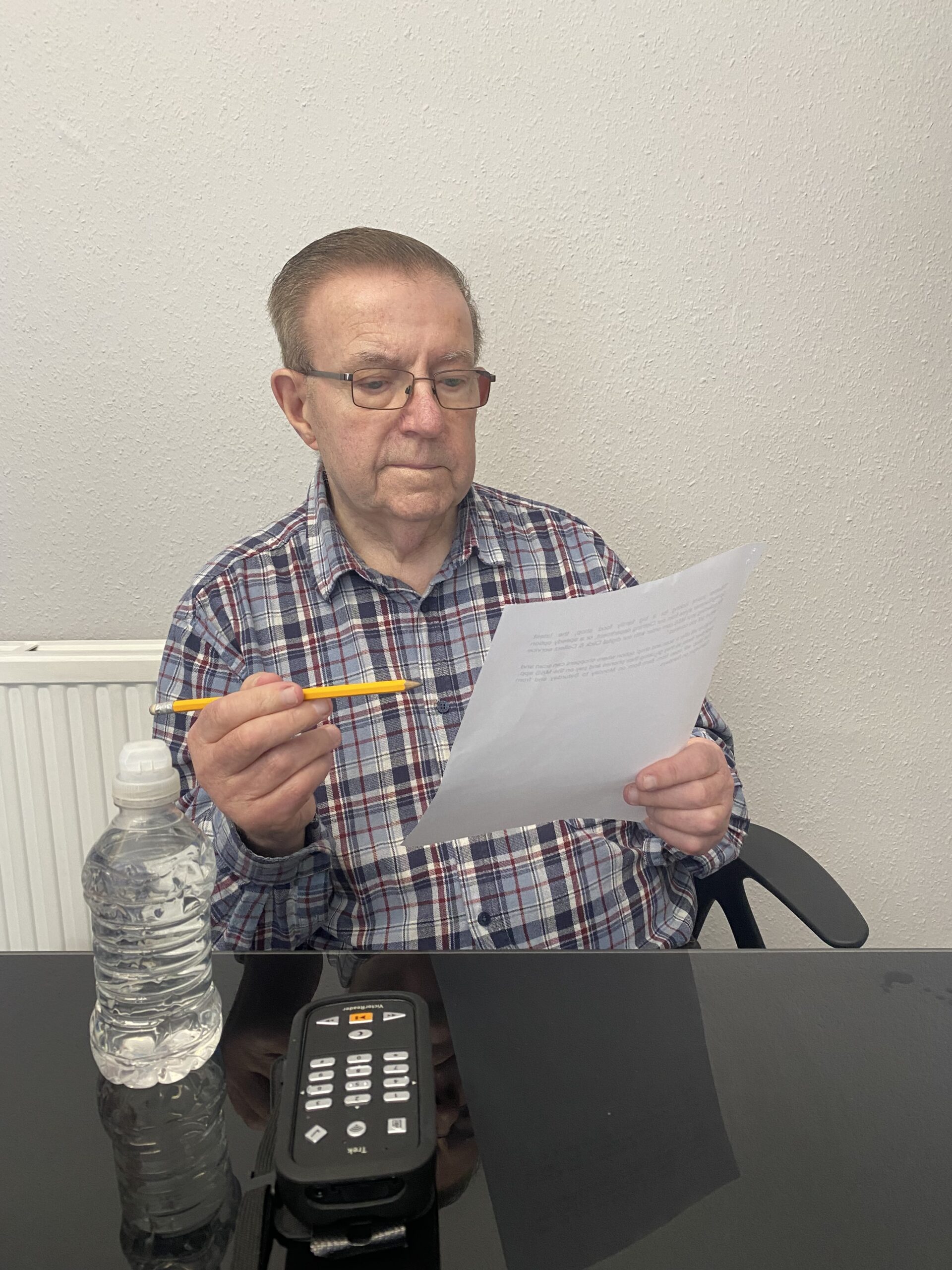 By Jim Smith, volunteer, Croydon Vision
I came to Croydon Vision via Croydon Council Disability Section. I think it was in 2013, not long after I had a Stroke; and with my eyes diagnosed as Partially Sighted. Since then I have undergone two Cataract Operations, but still experience problems with ongoing Bell's Palsy.
From day one at Croydon Vision, I found both staff and members very welcoming and friendly. I became very aware on how much we owed to the numerous volunteers at Croydon Vision, we could not achieve what they did and continue to do so still. An example of this was shown during the Covid crisis where volunteers took food out to member during the enforced lockdown, also by telephoning members cheering them up during this lonely period and creating a sense of togetherness.
The management team continuously look at ways to make Croydon Vision sustainable with dedicated staff in these difficult times.
Over the past ten years I have seen many changes of staff and also many great improvements. I will only mention a few, which have drastically made life better for members.
A new smaller vehicle capable of being able to take a wheelchair. This was acquired by volunteers sponsoring a mountain climb in Tanzania.
Croydon Vision offers nutritionally better food at affordable lunches each day. The main building has altered since we acquired a lift going to all three levels. More rooms can now be utilised. The lift is equipped with sound, making it more user friendly for less sighted members and wheelchair users. I have seen the following and many other wonderful changes and improvements.
An entrance gate was installed to prevent strangers driving in at speed.
A moveable partition in the main hall allows us to create an extra activities room.
A yellow brick pathway allows less sighted people to walk to Bedford Hall in safely.
Sound instructions are now available in the Disabled toilets.
A resource room is now available next to the Internet Technology room.  This shows many useful gadgets, mainly in the kitchen. A designated IT officer is available if requested for demonstrations.
A weekly visitor from Moorfields from Croydon University Hospital, Eye Unit. There are also courses available in house.
Croydon Vision now offers a Children and Younger members section, so now Croydon Vision encompasses all age groups.
There is a range of interest on offer as seen in our available brochure. We are also kept well informed of activities in the weekly bulletin and quarterly "Our Voice" Newsletter.
I can only end by giving my good wishes to Croydon Vision and God save the King!