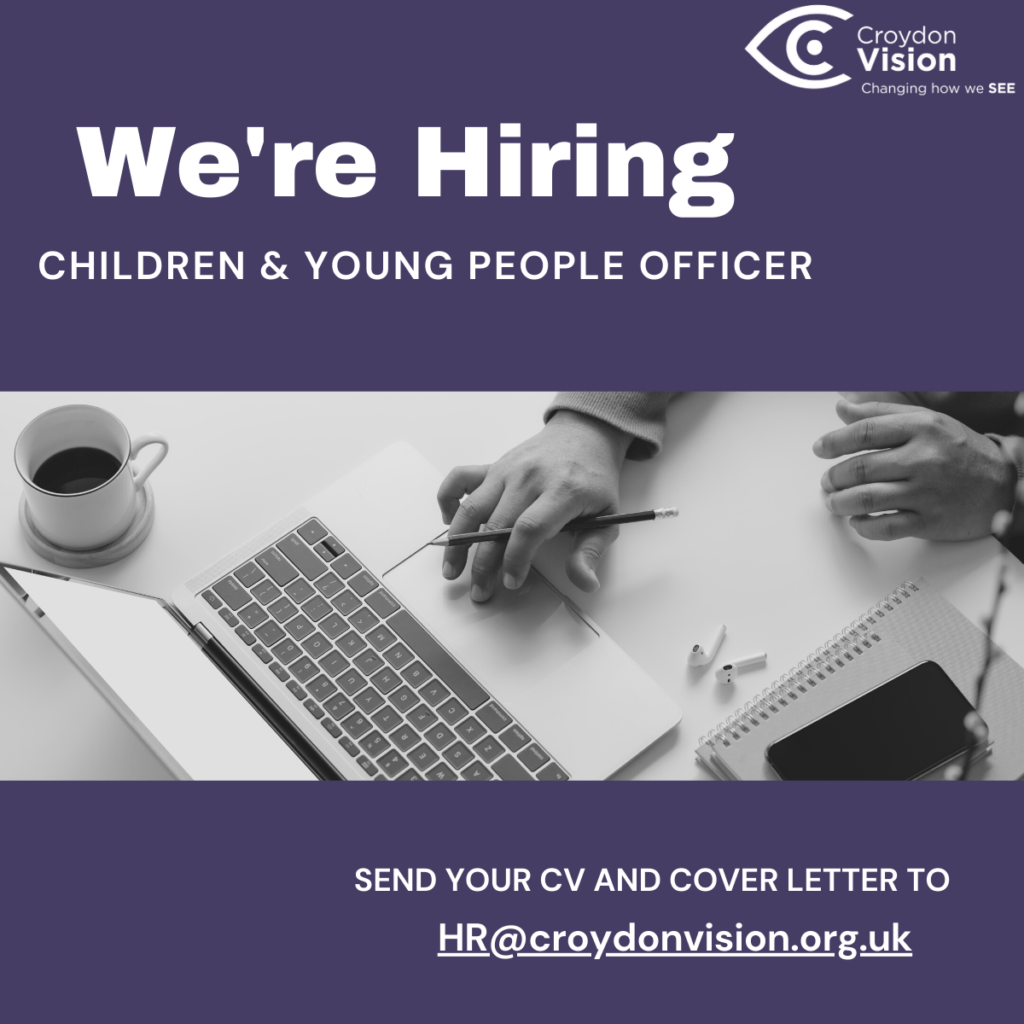 Job title:              Children & Young People Officer
Reporting to:     Project Manager
Weekly Hours:  21hrs p/w (onsite & off-site role, including Saturday and one evening per week)
Annual Salary:  £23,000 – £25,000 Pro-rata, 5% Pension
Rewards:           5% Pension, Parking, Personal Development & more.
We have an exciting opportunity for a Children & Young People Officer to join us here at Croydon Vision.
Do you want to make a difference every day to children and young people and to people with visual impairment and sight loss?
Do you want to contribute to change and transform lives through the process?
Do you have resilience and adaptability?
Can you work effectively with a focus on Children and young people?
If yes, then we would love to hear from you by 6th of September 2023.
Role Description
Background:
Everything we do is laser focused on transforming lives, from dependence to independence. We do this through our 3 strands: Purpose, People & Performance.
We are all about personal development and keen to recruit the right people to join our team, someone with a passion to transform lives, growing themselves and others from good to great.
Croydon Vision's younger members, who range from 5 years old right up to 18, are all visually impaired or blind and some have additional needs. We also encourage siblings to join activities, creating awareness, strengthening relationships. The Out of the Box project provides a fun, safe, and stimulating environment for young people within the Croydon community.
Person Specification and application Resources
Children & Young People Officer